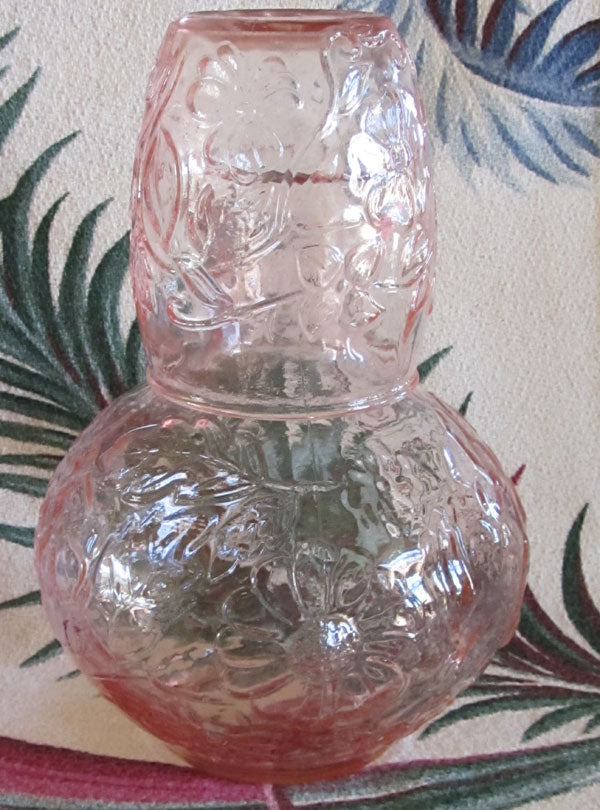 Vintage Pink Depression Glass Bedside Carafe and Tumbler Set Wild Rose Free Shipping
Beautiful vintage bedside water carafe and tumbler set in lovely rose pink. Depression glass with a floral pattern of leaves and wide open wild rose and other flower blossoms.  Hand blown glass with a few of those wonderful bubbles.  Outfit your guest bedroom in vintage style or enjoy this luxury yourself.
Size:  Carafe is 5 1/2" tall x 4 1/4" wide. Tumbler is 3 3/8" tall x 2 1/2" wide.
Condition:  Excellent - no chips, cracks. Appears to have never been used.
Free shipping to US addresses.