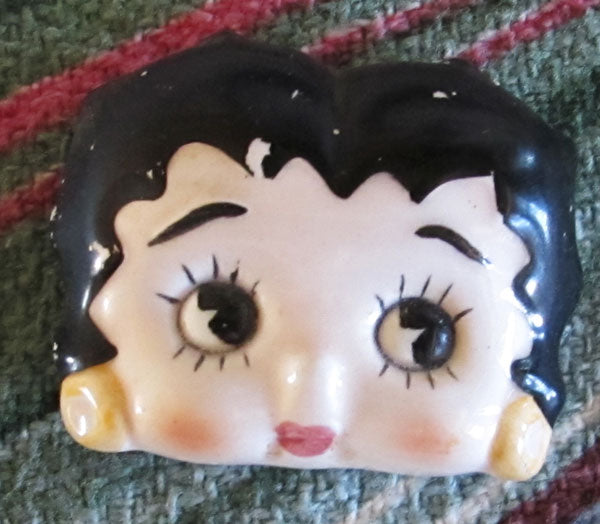 Betty Boop Porcelain Magnet Vintage 1970s
Charming two dimensional porcelain ceramic Betty Boop magnet.  Vintage 1970s and purchased new at Middle Class Values in Kansas City, Missouri.
Size:  1 5/8" x 1 1/4"
Condition:  Good - see photos where some of the color in her hair has worn off in small spots.
Price includes shipping to the US