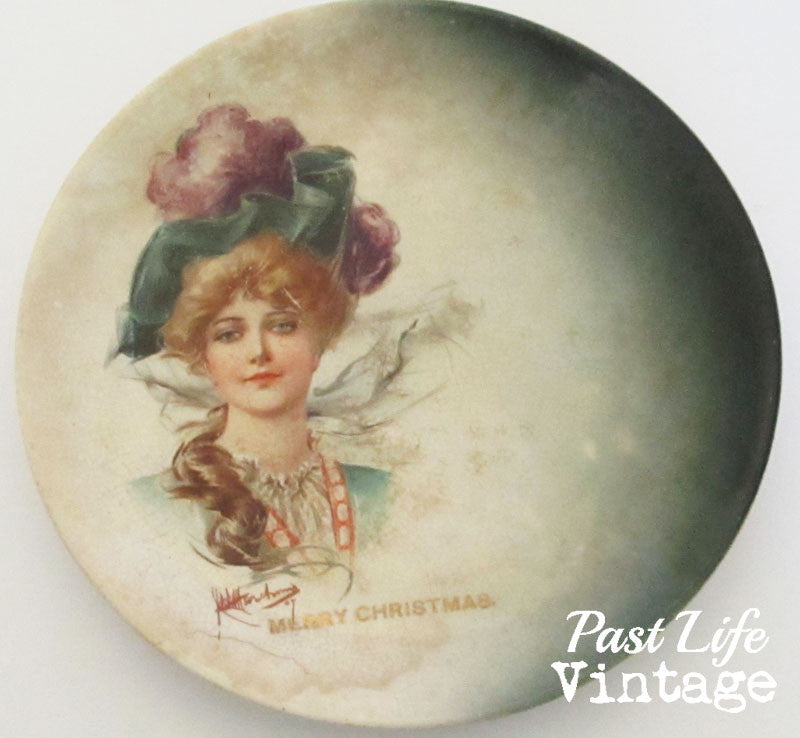 Porcelain Gibson Girl Victorian Lady Christmas Plate Vintage 1890s Harker
Lovely decorative plate is perfect for your plate rail or wall Porcelain luncheon dessert size with a beautiful Gibson Girl style woman. Artist signed.  Deep dark colors.  Gold stamped Merry Christmas.
Logo on reverse is the mark of Harker Pottery Company of East Liverpool, Ohio.  They were founded in 1890 and continued production until 1972.  The maker's mark on this porcelain plate dates to the 19th century and was their first one.  Their bow and arrow marks have been revised over the years, but always feature an arrow of some sort and normally a bow too.
Size:  6 3/4" in diameter
Condition:  Good.  Age cracks in glaze; slight wear around rim. Can find no indication of breakage or repairs.
Price includes free shipping to the US.