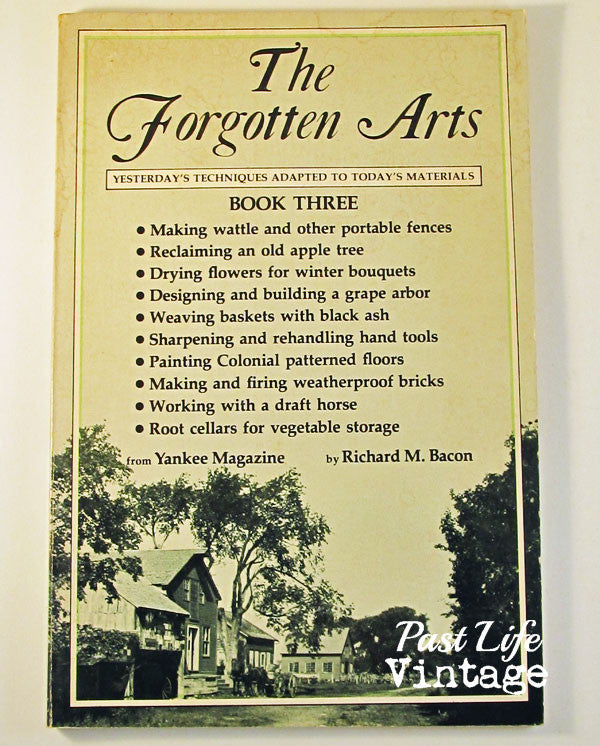 The Forgotten Arts Book 3 Richard M. Bacon 1795 First Edition Softcover
The Forgotten Arts - Yesterday's Techniques Adapted To Today's Materials by Richard M. Bacon includes:
Making wattle and other portable fences
Reclaiming an old apple tree
Drying flowers for winter bouquets
Designing and building a grape arbor
Weaving baskets with black ash
Sharpening and rehandling hand tools
Painting Colonial patterned floors
Making and firing weatherproof bricks
Working with a draft horse
Root cellars for vegetable storage
This is a 1975 First Edition softcover published by Yankee Magazine. 64 pages.
Size: 6" x 9"
Condition: Very Good - very gently used. Pages clean and tight.
Price includes shipping.