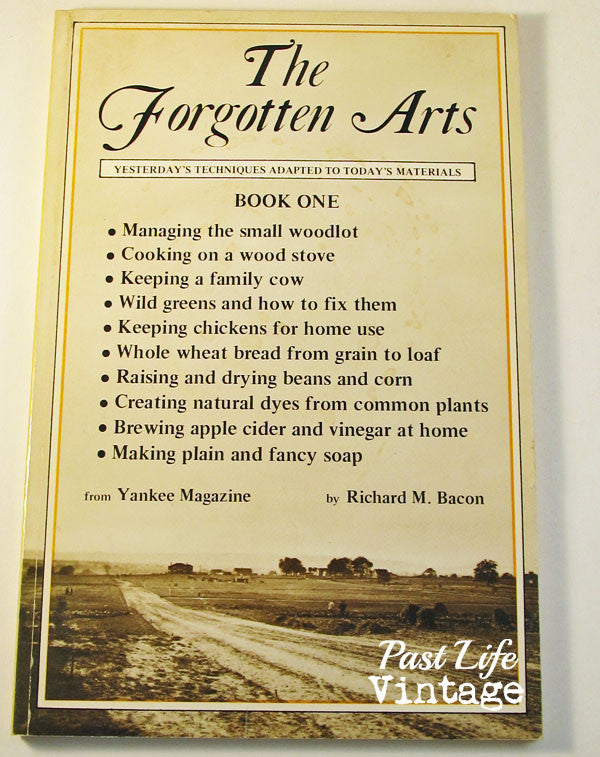 The Forgotten Arts Book 1 by Richard M. Bacon 1975 Softcover
The Forgotten Arts - Yesterday's Techniques Adapted To Today's Materials by Richard M. Bacon includes:
Managing the small woodlot
Cooking on a wood stove
Keeping a family cow
Wild greens and how to fix them
Keeping chickens for home use
Whole wheat bread from grain to loaf
Raising and drying beans and corn
Creating natural dyes from common plants
Brewing apple cider and vinegar at home
Making plain and fancy soap
This is a 1975 First Edition softcover published by Yankee Magazine. 64 pages.
Size: 6" x 9"
Condition - Very Good - very gently used. Clean pages.
Price includes shipping.