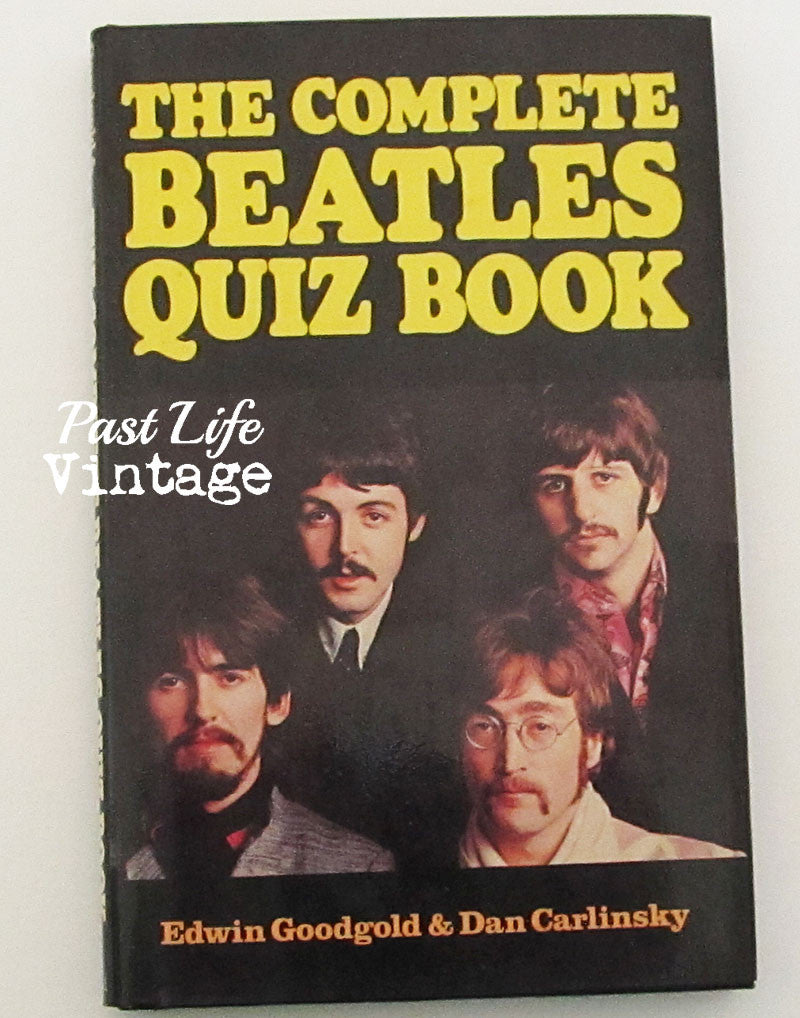 The Complete Beatles Quiz Book by Edwin Goodgold and Dan Carlinsky 1975
The Complete Beatles Quiz Book by Edwin Goodgold and Dan Carlinsky is a fun way to test your knowledge of the Fab Four.  A wonderful addition to your collection of Beatles memorabilia.
From the dust jacket:
... In the section "According to the Lyric" you can prove - even though your parents insisted otherwise - that all those Beatle songs really did have words and that you learned them all.  Do you remember Maxwell's (of the famous silver hammer) last name and what he was majoring in?  See page 93 if the answer eludes you.
Test yourself to see if you can name the "B" or flipside to such major releases as Let It Be, Hello Goodbye, I Want to Hold Your Hand, and Hey Jude.  Can you guess the title of a song just by reading the first line of the lyrics?
Puzzles, Beatle autographs to identify, plus you'll learn strange but true facts about the Beatles. 
Loaded with photographs and illustrations and a gun trip down memory lane for Beatles fans.
Edwin Goodgold is the former manager of the rock groups Sha Na Na, Genesis and Tiny Alice.  Dan Carlinsky writes for magazine and newspapers.  Together they've written Trivia and More Trivia and Rock 'n Roll Trivia.
This is a 1983  hardcover second edition (original publication 1975.)  Published by Bell Publishing Company.  ISBN 0517387700
Size:  4 5/8" x 7"
Condition:  Excellent - personal signature/dedication on front fly page, some foxing on page edges.  Dust jacket in excellent condition.  Spine is excellent.  Clean pages.
Price includes shipping to the US