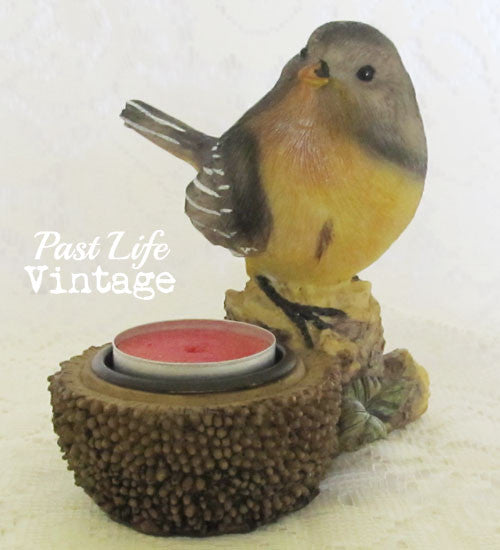 Collectible Bird Tealight Candle Holder Highly Detailed
Beautiful tealight candle holder is a bird lover's delight.  Highly detailed with soft natural colors. Very realistic.  Probably resin composition.  Vintage 1980s.  A great decorative accessory or collection addition for any bird lover / watcher or simply to add a bit of charming nature to your home.
Size:  4 1/2" x about 3" and 4" tall
Condition:  Very Good
Price includes free shipping to US address.