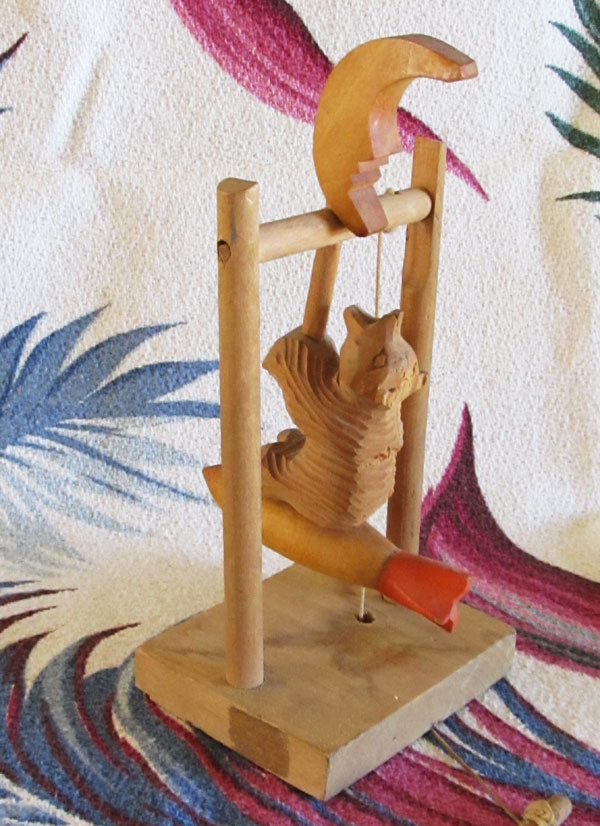 Wooden Russian Bear Riding Rocket to Moon Toy USSR Soviet 1970s Vintage Folk Art
Rare Russian bear toy is not only unusual, but charming folk art. The bear is riding a rocket to the moon. Hand carved wood. Lots of details in the bear.  Pull the string and the bear and rocket rocks and spins around the moon.  Suspect this commemorates the Soviet - US space race.  Purchased in 1974.
Size:  3 1/8" x 2 1/8" x 6 5/8" tall.
Condition: Very good - a small gouge in the wooden base on one side and a small nick in the moon. Otherwise good original condition.
Free shipping to US addresses