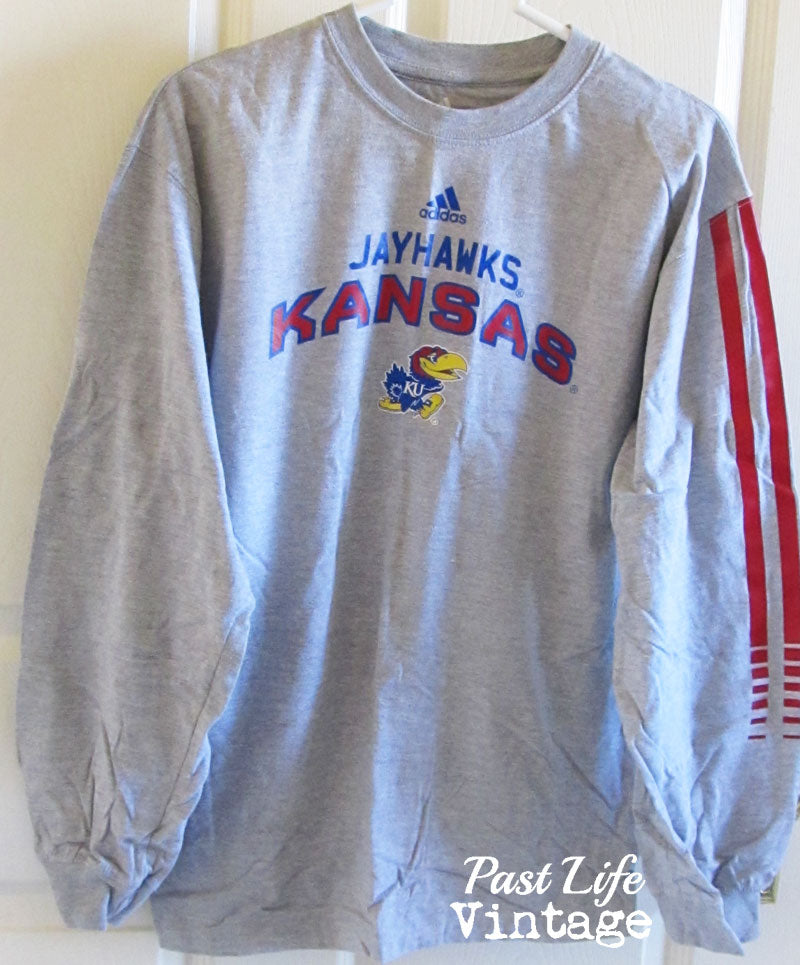 Vintaqe 90s KU Jayhawks Long Sleeved T-shirt XL Adidas Free Shipping
Like new vintage 1990s KU Jayhawks long sleeved t-shirt. Adidas brand. Men's XL-EG-18/20.  Medium gray with bold blue and red graphic lettering and Jayhawk logo.  100% soft heavy weight cotton. Crew neck.
Rock chalk Jayhawks with authentic vintage KU fashion gear.
Size: Men's XL
Condition: Excellent. This shirt was worn very gently and probably not much. Crew neck and cuffs are not at all stretched out.
Free shipping to US addresses.