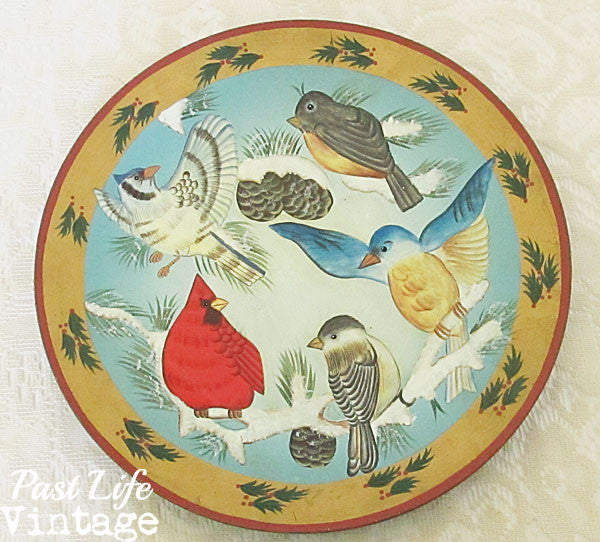 Snow Birds Wooden Plate Hand Painted Folk Art Cardinal Jay Chickadee Bluebird Robin
Cheerful hand painted wooden plate features winter birds: Blue Jay, Cardinal, Chickadee, Bluebird and Robin with a holly leaf border. Vivid colors. Made in China.  Display in your cabinet or add a plate hanger for wall decor.
Size:  9 3/4" in diameter
Condition: Fair to good.  Some very faint staining if you look very closely.  A couple of places where there are very small blobs of paint, though could be part of the pattern.
Price includes shipping to US address.