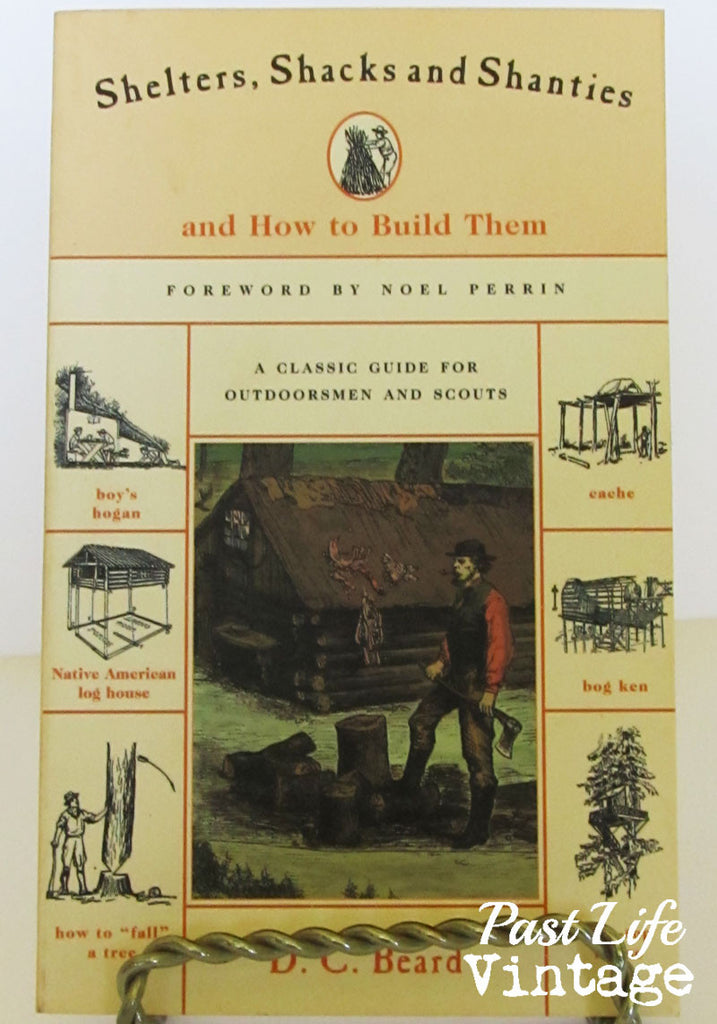 Shelters Shacks and Shanties How to Build Them by D C Beard 1914 Reprint DIY
Shelters, Shacks and Shanties and How to Build Them by D. C. Beard was originally published in 1914.  This is a 1999 paperback reprint with a foreward by Noel Perrin.
An essential guide for a modern homesteader or prepper, it's a practical classic. You'll find instructions for dozens of shelters including a sod house, treetop house, over-water camps, including suggestions for creature comforts. 
Provides tips on how to build hearths and chimneys, notched log ladders and even how to rig a front door with a secret lock.
Illustrated throughout with line drawings and guides.
Published 1999 by The Lyons Press.  243 pages. ISBN 1558219528
Size:  4" x 7 1/4"
Condition:  Excellent
Price includes shipping to the US