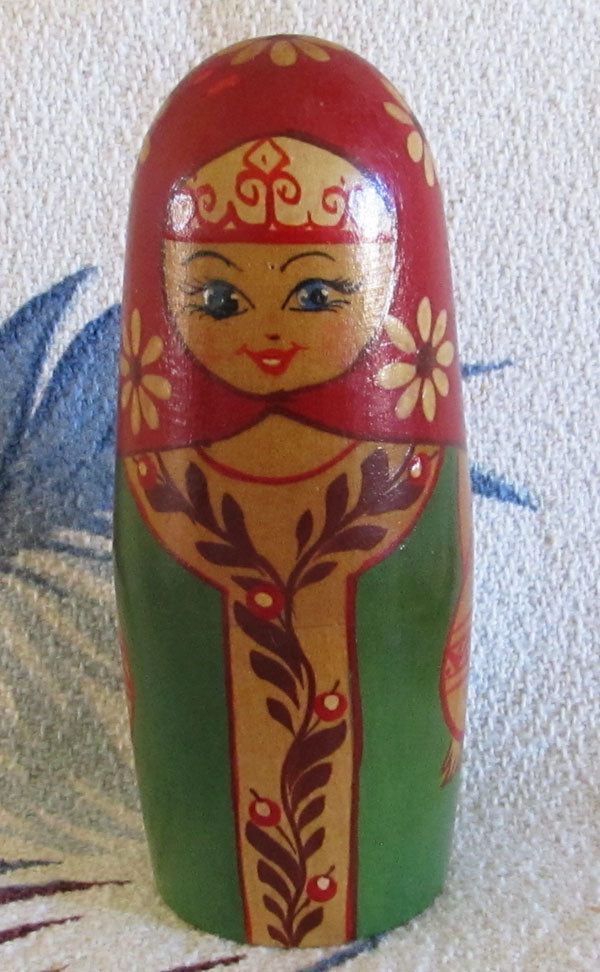 Russian Chime Doll Soviet Era Matryoshka Music Toy Vintage 1980s
Vintage Soviet music box toy is charming. Chime doll is in the style of Russian matryoshka dolls and hand painted. The chimes play a rich melodic music chime whenever the doll moves.  Made of wood.  Beautiful example of Russian folk art during the Soviet USSR era. Vintage 1980s or very early 1990s. Unusual music box.
Size:  1 3/4" wide x 4 3/4" high
Condition:  Very good. Vivid paint colors with three small wear marks in the finish on the top of the doll.  Chime is lovely.
Shipping is free to US addresses