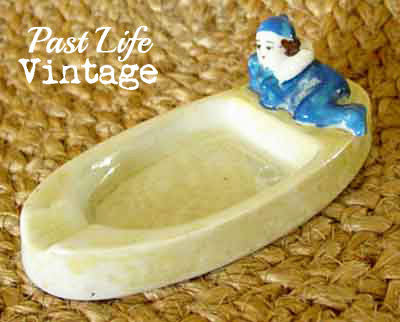 Blue Clown Ash Tray Vintage Japan Lusterware
This pensive clown dressed in blue with ruffled collar could be a Shakespeare theatre player.  Very cute vintage lusterware ashtray could be used to hold your rings, paperclips, or simply for display. Bottom clearly marked Made in Japan.
Size: 1 3/4" wide x 1 1/2" tall x 4" deep.
Condition: Excellent with no chips or damage observed.
Price includes shipping to the US..