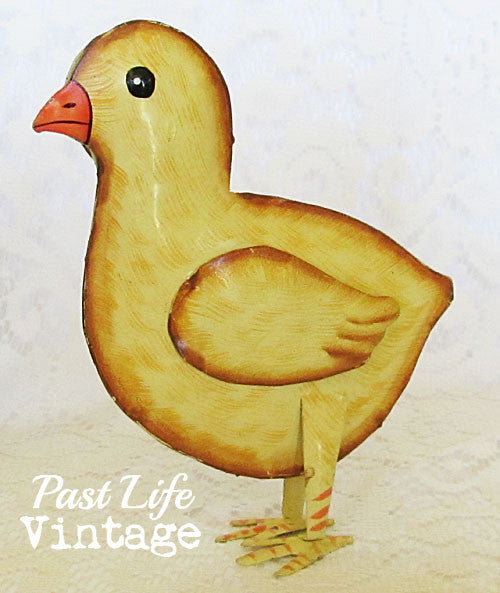 Vintage Tin Chick Primitive Country Chicken Collectibles 1970
Adorable vintage chick would be a great addition to your chicken collection. Perfect for Easter, Spring or add it to a wreath or primitive country vignette in your home.
You could put this cutie out in the garden, but I'd probably give it a protective coating of urethane or something to prevent damage to the painted finish.
Slightly 3 dimensional, large, and oh, so cute!  Vintage 1970's. No maker's mark.
Size:  4 3/4" from beak to tail, 7/8" deep (which is why I say slightly three dimensional) and 6" tall
Condition:  Excellent.  Like new. Note: primitive construction.
Price includes free shipping to the US