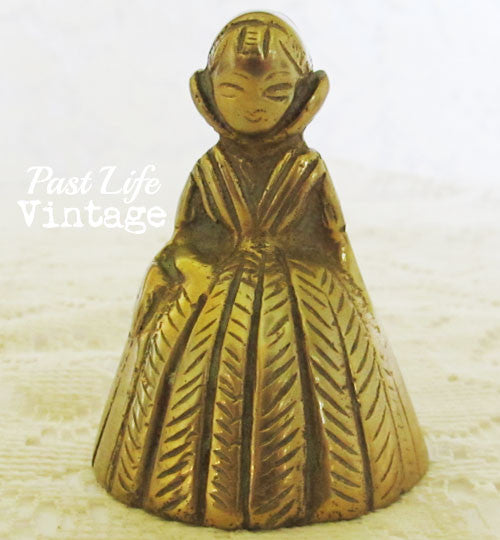 Vintage Solid Brass Figural Lady Bell Petite MidCentury Charm
Charming solid brass bell in the shape of a lady / woman in a long gown. Lovely details and sweet ring to this mid century 1950's / 1960's accent piece. Heave solid brass and clearly marked Made in India.
Perfect for a bell collector or to simply enjoy as an accessory to your vintage home.
Size:  1 3/4" wide x 2 3/8" tall
Condition: Good with average wear for it's age.
Price includes shipping to US address.