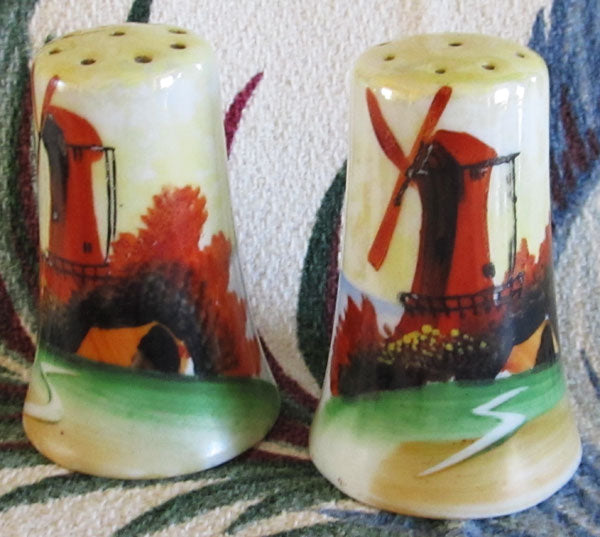 Vintage Lusterware Windmill Salt and Pepper Shakers 1930s Made in Japan Free Shipping
Unusual lusterware salt and pepper shaker set with beautiful windmill scene on a body of water.  Soft yellow background with rusty orange, green, blue and charcoal.  Sweeping bell shape. Slightly domed top.  Clearly marked on bottom:  Made in Japan.  Had painted. Cork - probably the original - has been pushed inside one shaker.  The other shaker has no cork. Vintage 1930's.
Size:  1 3/4" w x 2 5/8" tall.
Condition:  Excellent
Free shipping to US addresses.