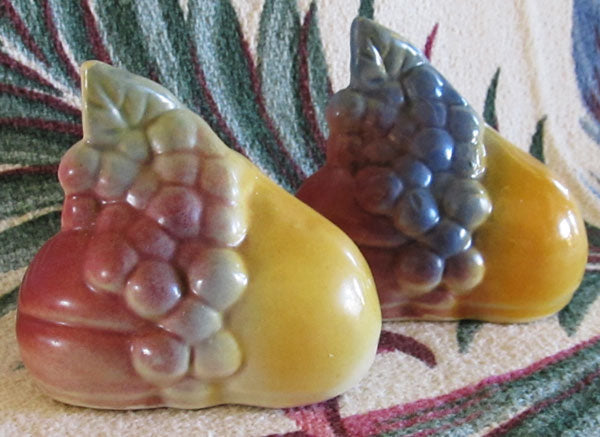 Shawnee Fruit Salt and Pepper Shakers Vintage 1950s Free Shipping
Three dimensional fruit salt and pepper shakers include pears, grapes and plums. Beautiful colors and details.  Vintage 1950's Shawnee porcelain ceramic and are clearly marked on the bottom: USA 82.  Both have corks but may not be the originals.
Size:  2 3/4" w x 1 3/8" d x 2 3/8" tall
Condition:  Excellent.  There's a bit of a nick on one of the little holes where salt or pepper would shake out. Otherwise no cracks or chips.
Free shipping to US addresses.