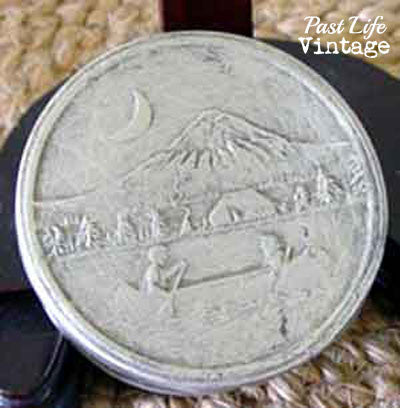 Collapsible Camping Cup Silver Canoe Moon Moutain
Cool cup with a camping theme. Silver aluminum collapsible cup looks like it may be vintage 1950's or early 1960's.  The lid has a rustic camping schene including a mountain, moon, tent, woods and two figures paddling a canoe.
Size: 2 5/8" across bottom; 2 3/4" tall when extended.
Condition: Fair with faint scratches that appear to be from someone take a scratchy or steel wool to this piece to clean it.  We have not touched it and leave cleaning to your discretion.
Price includes shipping to the US..