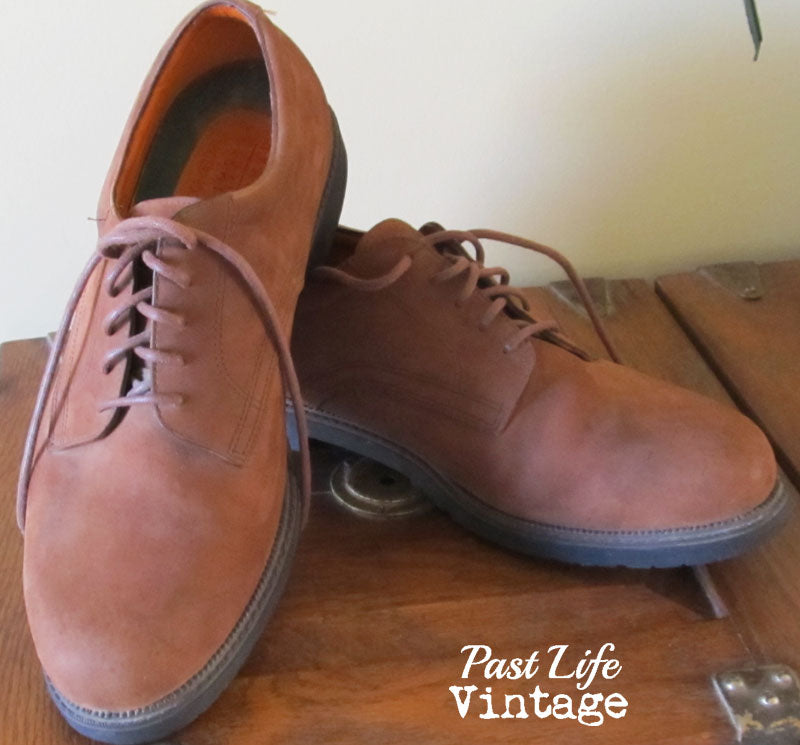 Vintage Suede Men's Oxford Shoes Size 12D Warm Brown 1990s Free Shipping
Vintage 1990s brown suede leather men's oxford style shoes.  Trader Bay brand. Size men's 12 D. Label clearly states leather upper and the balance man made.  Made in China. Look very much like the iconic Hush Puppies.
This is a beautiful warm shade of brown and the suede is in great condition. These appear to be seldom worn.  If your style is hipster, preppy or simply vintage, these belong in your closet.
Size:  Men's 12 D.  Sole measures 12 1/2" heel to toe and 4 1/8" wide.  Leather upper is inset approximately 3/16" from edge of sole.
Condition: Very good to excellent.  There's a bit of rubbed wear on the suede, but you have to look close to see it.  Interior and tread look almost new.
Free shipping to US addresses