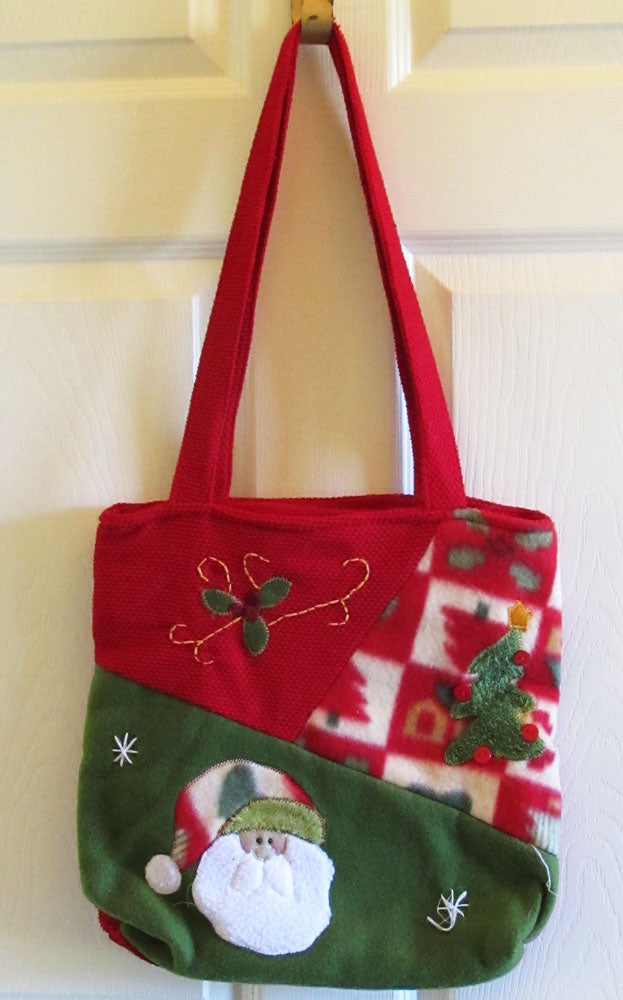 Vintage 90s Textile Folk Art Handbag Tote Christmas Santa Holly Free Shipping
Unusual vintage 1990s folk art style handbag tote with Christmas holiday applique and embroidery.  Basic body of tote bag is a red waffle fabric with holiday printed fleece.  Accents include holly, Christmas tree, and country style Santa Claus applique and embroidery trimmed with buttons..  Fully lined in coordinating green. Zipper closure.  Long handles.  There is a tag inside with care instructions, but no makers tag.
Size:  Body of handbag tote is 14 3/4" wide x 14" tall.  Handles / straps add 13" in height
Condition: Very Good - There are two pulled threads. Both are embroidery thread so I do think you could clip them. One is a thread protruding from a seam. The other is one small "arm" of a snowflake. See photos.
Free shipping to US addresses.