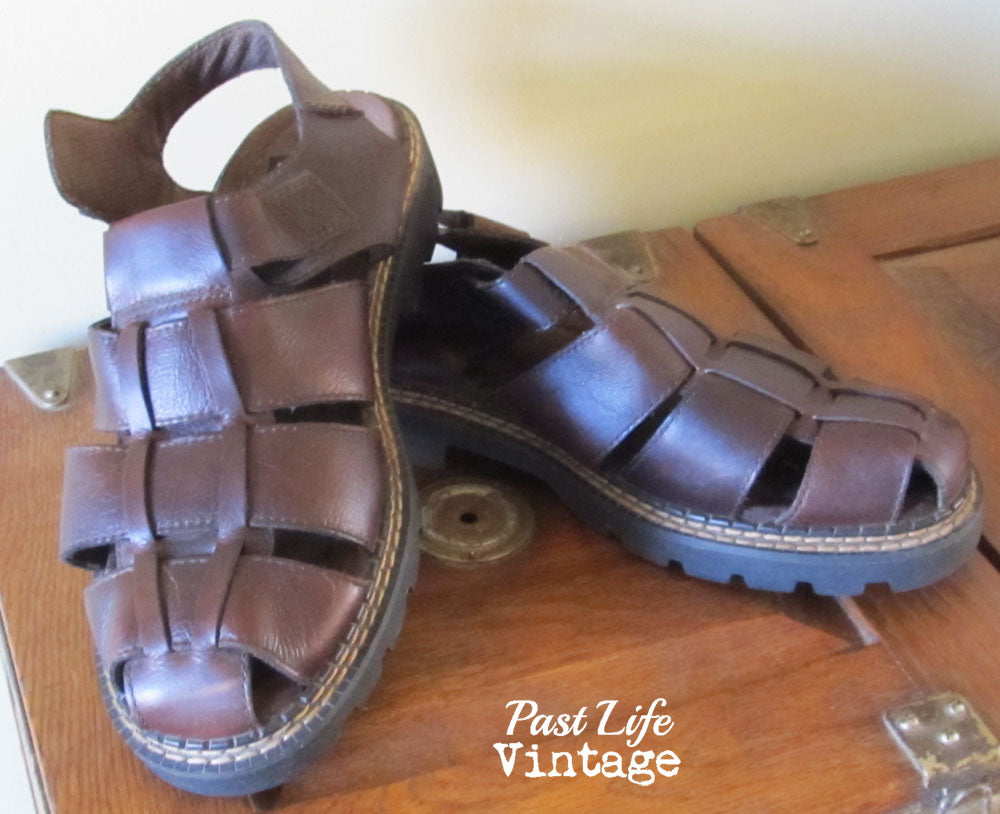 Vintage 90s Men's Fisherman Sandals 11 M Brown Leather Boho Hipster Hippie Style Like New
Fisherman style GBX brand men's sandals look brand new.  Brown leather upper and manmade soles. These are not flimsy shoes, but have a thick sole and fairly heavy weight.  Look like they've never been worn or maybe once or twice. Size 11 M. Velcro closure.
Very cool, like new boho, hipster or hippie style addition to your fashion wardrobe.
Size:  Men's 11 M.  Sole measures 12 1/8" long x 4 5/8" at widest. Leather is inset about 1/4" all around (from sole.)  
Condition:  Excellent - like new.  No tread wear, no marks on leather.
Free shipping to US addresses