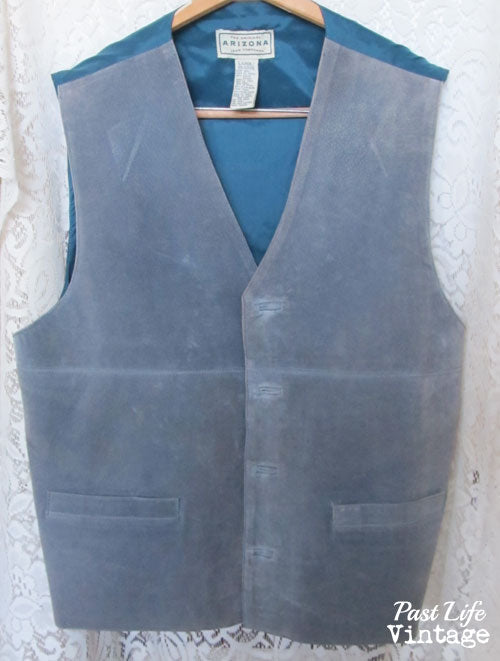 Vintage 80s Blue Suede Leather Vest Men's XL Arizona Jean Co Free Shipping
Vintage early 1980s blue suede leather vest. Men's size extra large made by the Arizona Jean Company.  Label indicates the back and lining are nylon, but appear to be traditional satin lining fabric.  Two pockets in front. V neck.  Blue suede leather is true to the era in 1980s denim blue. Lining is darker blue. Made in China per the label.
I'm a fan of vintage leather, especially suede, and think it only gets better with age.  Though there are some marks from wear and age, this leather is still soft and supple.  Great addition to your hipster vintage wardrobe.
Size:  Men's Extra Large.  49" chest measurement at vest armpits.  25" from shoulder seam to bottom in front.
Condition:  Very Good with some marks from wear and age
Free shipping to US addresses