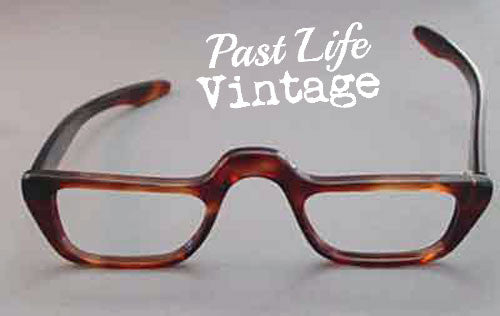 Mid Century Eyeglass Frames True Vintage Tortoiseshell Unisex NOS
These 1950's eyeglass frames have never been used.  Horn rimmed / tortoiseshell plastic for reading glasses.  Inscribed on the inside of the earpieces: J. Franklin and Frame France.  A bit skewed, but that can be adjusted when you take them in for lenses.  Half lens style. Unisex - suitable for men or women.  Watch your favorite episode of Mad Men in style!
Size: Looking straight on at glasses - 4 3/4".  Stems measure 5 1/2".
Condition: Very good to excellent
Price includes shipping to the US..