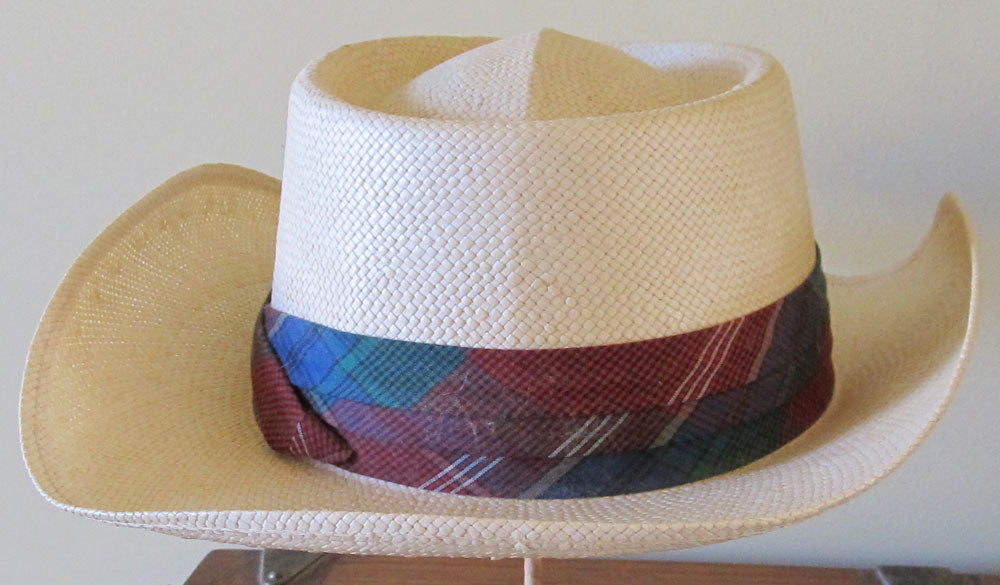 Vintage Men's Panama Hat Pendleton Size M 1990s Like New Free Shipping Beach Ready
Men's Panama hat.  Country Traditions C169-012 by Pendleton made in Portland, Oregon. Size M.  Hat band in burgundy red, navy blue and green.  Judging from the interior band it looks like this hat was never or very seldom worn. Vintage mid 1990s.
Perfect addition to your hipster, boho fashion wardrobe.
Size: Medium.  6 7/8" x 7 7/8" across interior hat band.  Approximately 22" interior circumference.  Brim measures 10" (rolled) by 14".  Crown rise is 4"
Condition: Excellent for it's age.  Like new. Does not look worn or very seldom worn.  Nice and stiff. Could use some slight reshaping.
Free shipping to US address