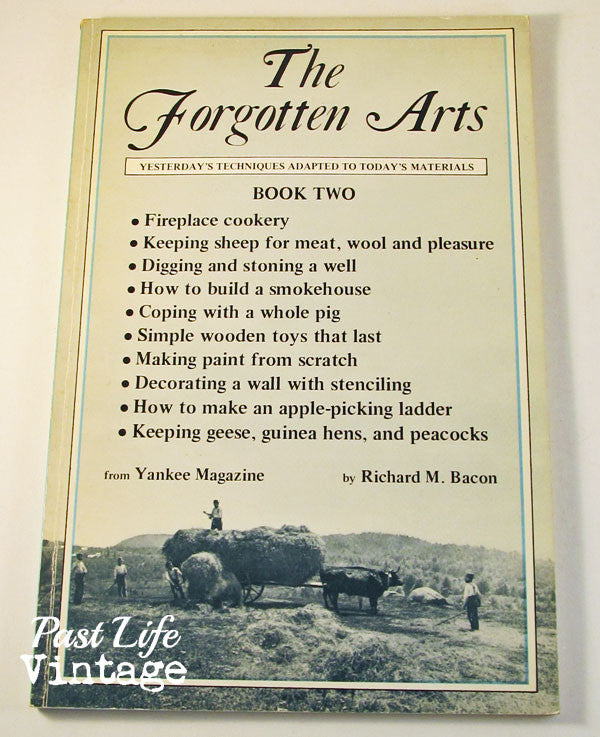 The Forgotten Arts Book 2 Richard M. Bacon 1975 First Edition Softcover
The Forgotten Arts - Yesterday's Techniques Adapted To Today's Materials by Richard M. Bacon includes:
Fireplace cookery
Keeping sheep for meat, wool and pleasure
Digging and stoning a well
How to build a smokehouse
Coping with a whole pig
Simple wooden toys that last
Making paint from scratch
Decorating a wall with stenciling
How to make an apple picking ladder
Keeping geese, guinea hens, and peacocks
This is a 1975 First Edition softcover published by Yankee Magazine. Softcover. 64 pages.
Size: 6" x 9"
Condition: Very Good - gently used.
Price includes shipping.