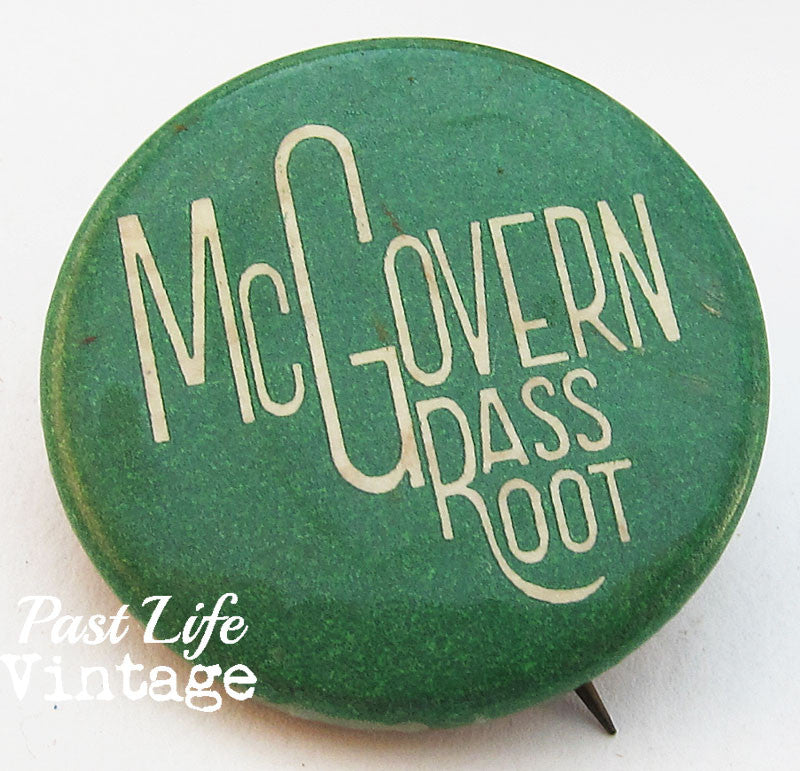 Rare 1972 George McGovern Grass Root Presidential Campaign Button Pin
Rare vintage 1972 George McGovern presidential campaign button.  McGovern Grass Root. with creamy white words on rich green.  Reverse side is clearly stamped Union Made.
Size:  1 1/4" in diameter
Condition:  Very Good (very minor scratches - see photos)
Price includes free shipping to the US.