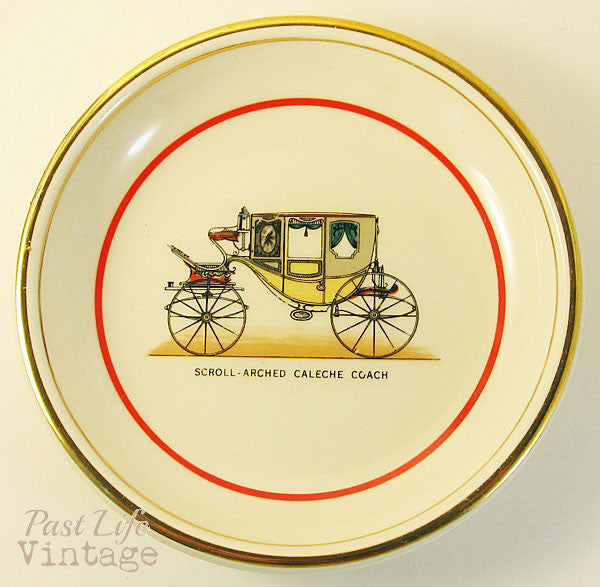 Caleche Coach Carriage Hyalyn North Carolina Porcelain Dish Horse Transportation Collectibles
Beautiful small vintage 1950's dish from Hyalyn Porcelain in Hickory, North Carolina. Gold banded ivory featuring a Scroll Arched Caleche Coach horse drawn carriage.  Metallic gold makers mark on bottom.
Size: 5 3/8" in diameter; 7/8" deep
Condition: Excellent
Price includes shipping to the US.